Set on a rural farm, Flourish is the story of a son who learns the ways of nurturing greenhouse plants from his father, and soon realizes that true flourishing of life requires personal risk.
This family friendly, short narrative film was co-produced by Rosedale and Pinpoint Films and was shot on-location in San Diego, CA.
Flourish is currently screening on the 2019 film festival circuit and will be posted online in its entirety after its final exhibition.
Upcoming Screenings
October 18 @ 2pm - San Diego Scene - San Diego International Film Festival
October 19 @ 1:30pm - San Diego Scene - San Diego International Film Festival
FRAMES FROM THE FILM
Christopher Francis Producer, Writer, Director
As a director Christopher has spent the past 16-years telling heartfelt stories. Whether documentary or narrative, his films are often noted for their emotional responses and authentic connection with audiences.
In 2007, Christopher founded his production company Rosedale where he and his team of filmmakers have partnered with agencies and brands from all over the country.
Nicole Franco Producer, Co-Director
Nicole began her 25-year film career producing television and radio commercials for major advertising agencies in both LA and NYC. Her independent feature film "To Save A Life" (currently with Sony Home Video) was distributed theatrically nationwide through Samuel Goldwyn Films.
Her passion is to produce positive-message films that inspire audiences to be better, do better and live better and operates her own production company, Pinpoint Films in San Diego.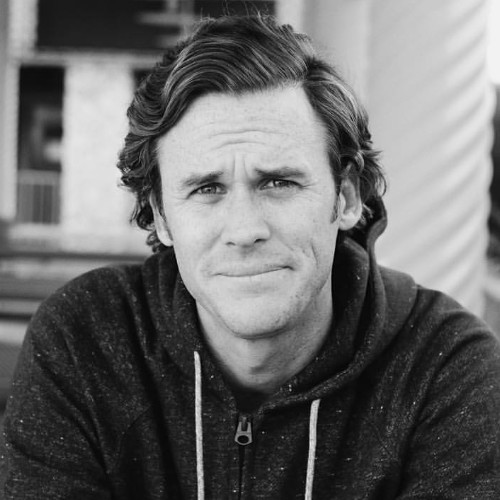 David Schulz Co-Writer, Co-Director, Co-Editor
On David's quest to tell stories that change the world, he has directed and edited documentaries, commercials, and promotional films for brands who are leading the way in justice work around the globe.
In 2010, David launched Road Of Resistance, an organization dedicated to giving a voice to the displaced Karen people in Burma. His corresponding feature documentary film, The Road, has been shown all around the world.
Madison Dyer Director of Photography
Madison is a Southern California based director of photography. When not working with cameras he can be found up and down the coast in search of a few peelers to surf.